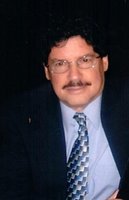 Melvyn G. Milner
Milner, Melvyn G. – Stillwater
Melvyn G. Milner, age 73, passed away Saturday, January 27, 2018. Born in New York City, he was the son of the late Sol and Sally Gewirtz Milner.
Melvyn was a senior investigator with the NY State Dept. of Motor Vehicles for many years before retiring and was a US Army Vietnam Veteran.
Melvyn loved to travel, photography, hiking and long walks. He enjoyed electronics and gadgets and was the guy you would call if you needed computer help. He also loved spending time with family and friends.
Beloved companion of 34 years of Susan Kovy; brother of Martin Milner and his wife Judy of Long Island and uncle of Eric Milner and Jeffrey Milner. He is also survived by several close friends.
Funeral services will be held 11:00 AM Thursday, February 1, 2018 in the Gerald B.H. Solomon Saratoga National Cemetery, 200 Duell Rd. Schuylerville.
In lieu of flowers, donations in Melvyn's memory may be made to the American Cancer Society, 1 Penny Lane, Latham, NY 12110.